Phrazer Enterprise
Effective Management, Reporting and EMR Tools

Behind Phrazer/Spirit CITE systems is a robust management platform that provides secure EMR interchange as well as easy management and configuration of CITE tools. Phrazer/Kitsune system is pre-configured for all major EMR distributions and can be engaged via VPN, tested and serving benefits with minimal effort.
---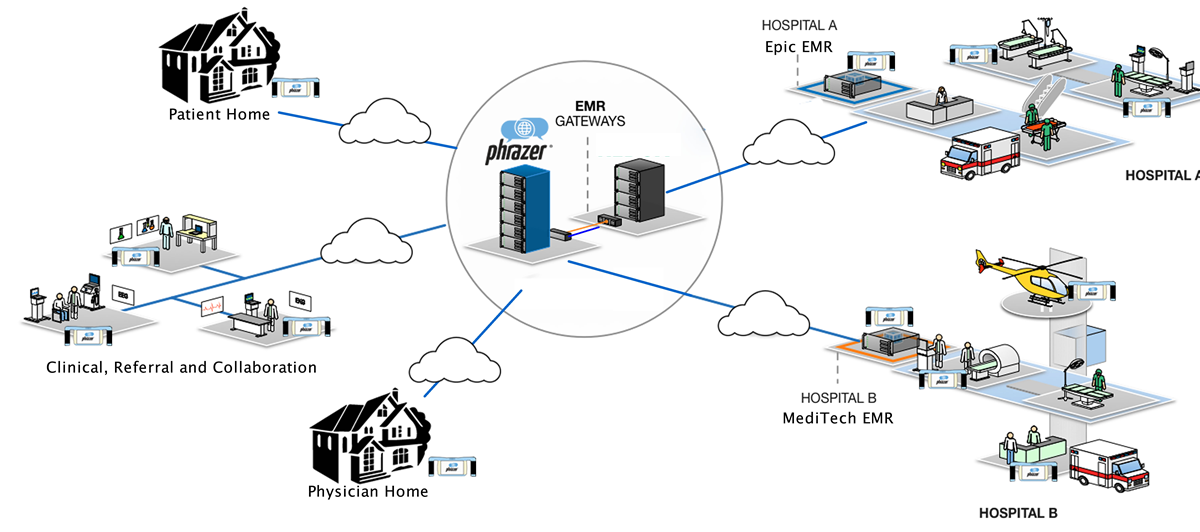 Phrazer Features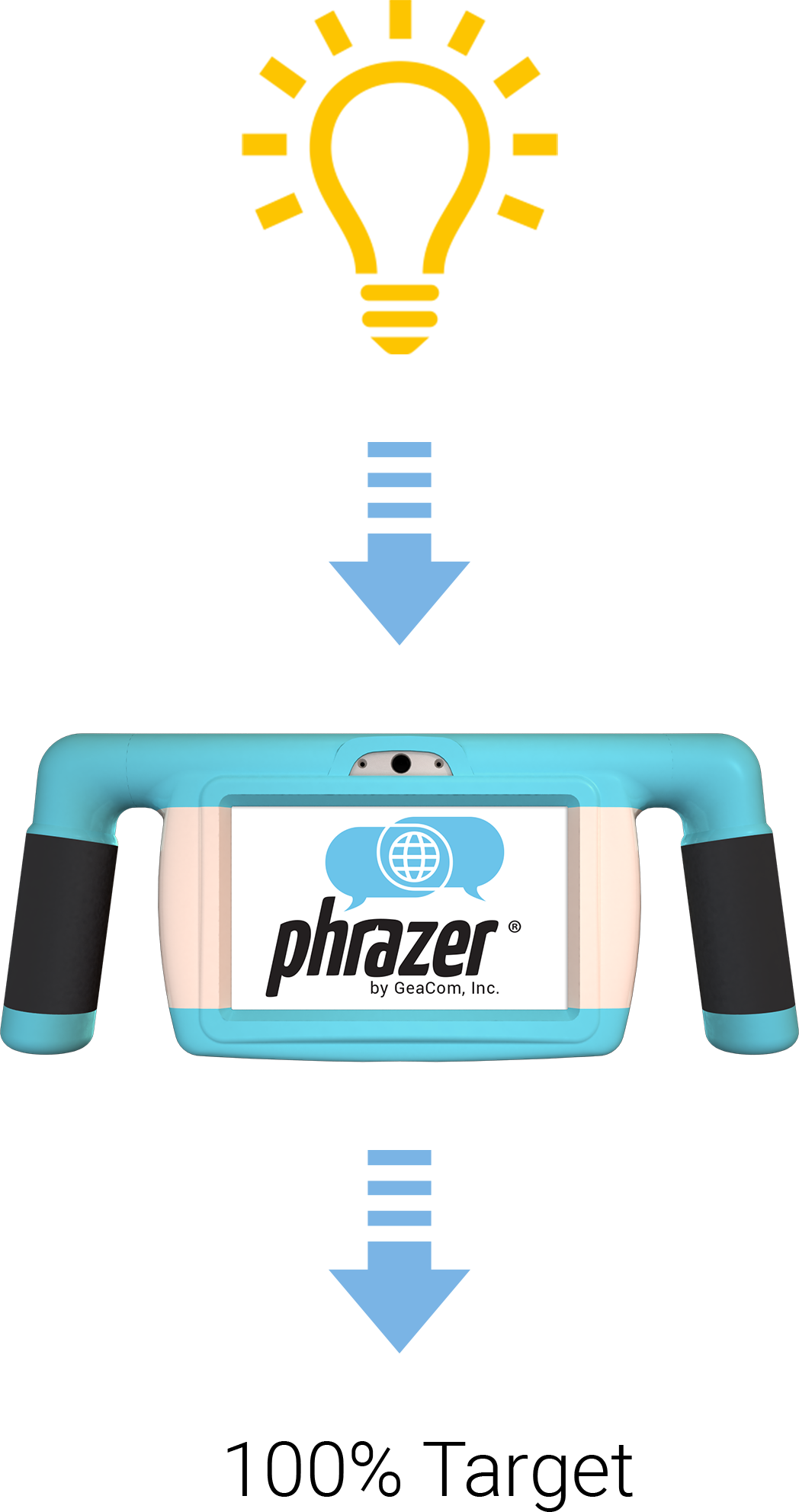 As you 'bring up' services and CITE engagement you can track performance and results in realtime. For example when you enable a new initiative in a CITE enabled department, it will notify staff of the new program, report use statistics, reinforce conformance requirements and let you see the results with full accountability. From idea to effective deployment faster than previously possible and then to realtime tracking hour to hour, day to day and across long term service the program will enforce, report and perform as designed without additional staff training and reminding.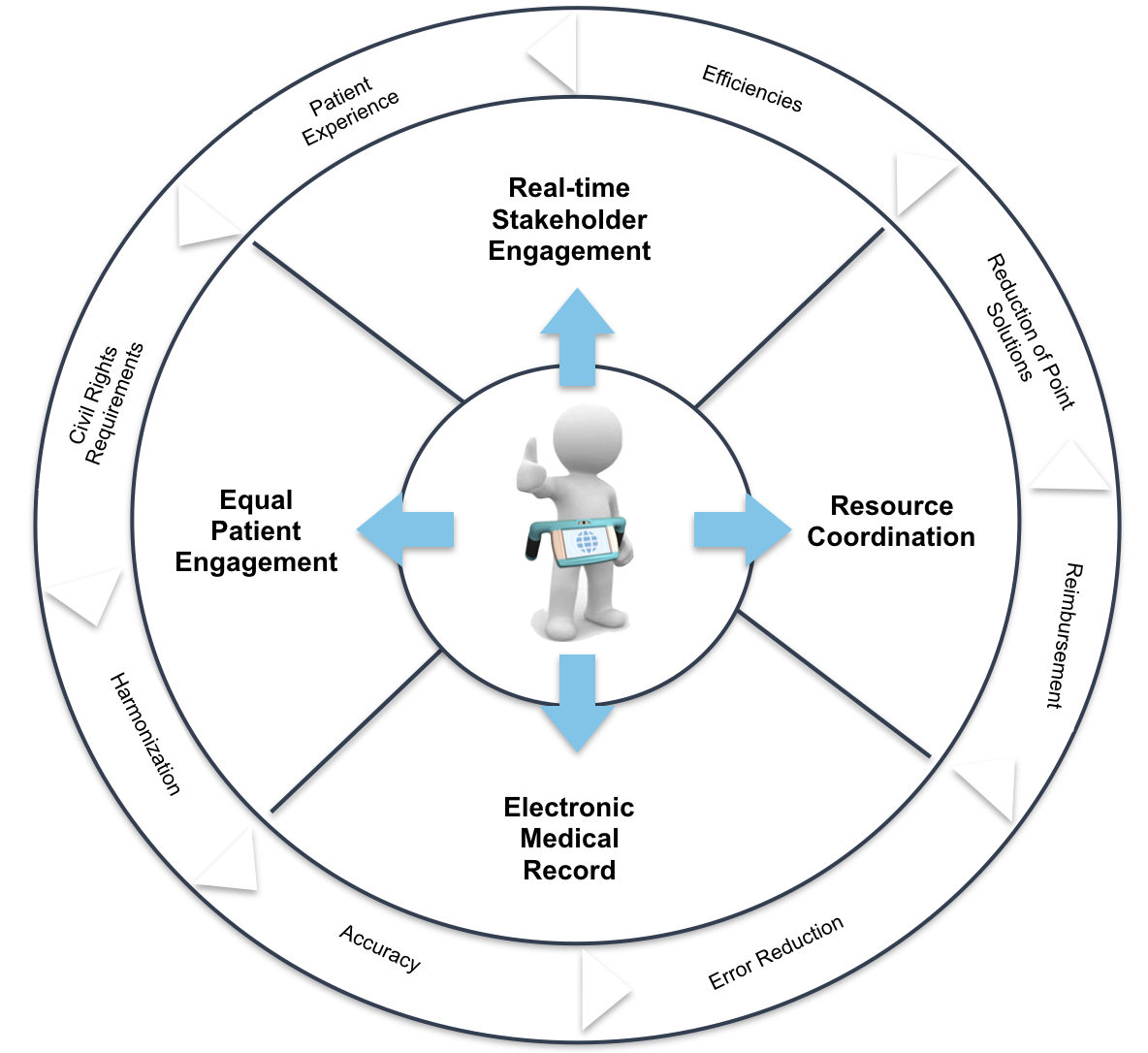 Each successful operation on the system will automatically transmit to all deployed areas.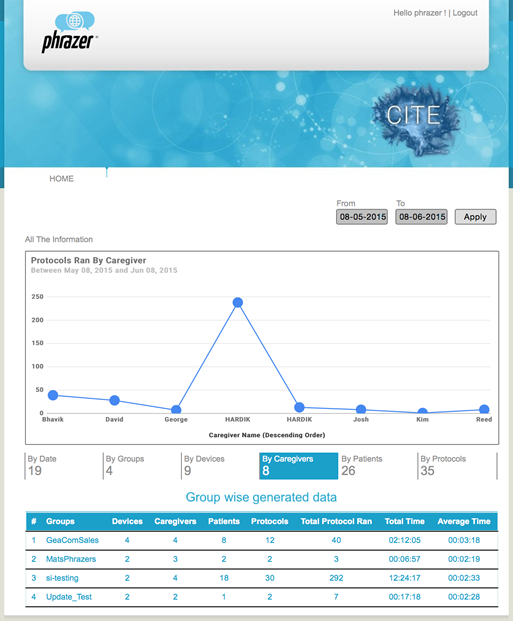 Quick report generation is always available or you can choose to push data to other reporting services for inclusion.
TAB 1 CONTENT
GeaCom is the preeminent provider of CITE tools. Specialty engagement systems for vastly improved system harmonization of patients, staff and systems is the core of the value provided by our solutions. To provide the best performance and ongoing EMR integration support our partners are most often the preferred choice for record connectivity as they not only provide focused expertise with broader experience but also open conduits to other valuable devices and tools for your system. Phrazer/Kitsune is pre-connected and fully integrated through market leading integrators such as Redox, Covisint and Capsule. If your system is currently utilizing an integration partner (likely this is the case) then you are already connected for Phrazer/Kitsune. If you do not have an integration solution, GeaCom is pleased to include this in the CITE solutions program or if desired we will support and work at the guidance of your IT staff to engage a direct connection.
TAB 2 CONTENT
| | |
| --- | --- |
| Connection Type: | VPN |
| Data Exchange Type: | HL7 • Secure WebServices • JSON • HTTPS |
| Data Placement: | Form Fields • Flowsheets • PDF • Print • On Device |
| Connection Ready EMRs: | Epic • MediTech • Cerner • eClinicalWorks • Greenway • AllScripts • PracticeFusion • GE Health • Athena • more... |
| Versioning: | Current release and historic (call for specifics) |
| Custom Interfaces: | GeaCom's partners are provifient in supporting and developing custom interchanges; please call for more detail |
| Interchange Points: | Note • ADT • Calendar • Form Fields • History • Flowsheet |
TAB 3 CONTENT
COMMENT 1

COMMENT 2

COMMENT 3
---
Request A Document
Top