FDA CITE Solutions
CITE and the MRM

A new, validated method that opens vast horizons of innovation. A platform that is safe, secure and fully medical grade. A company committed to your equity, efficiency and efficacy across all demographies.
---
Purpose designed, developed and deployed medical solutions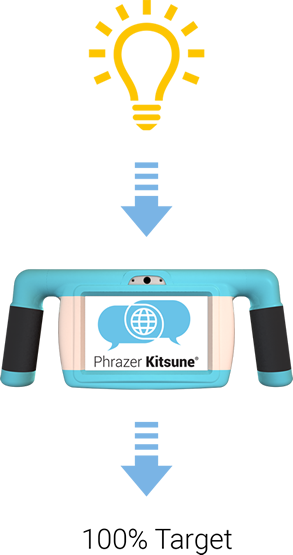 Easy to integrate Because Phrazer/kitsune is purpose built you have a safe, secure and medically interoperable foundation to create on and meet your goals with. The system requires no additional hardware or software, integrates with your EMR, printers and infrastructure right out of the box.
---
A development community that consists of leading, creative medical professionals novel and improved medical interactions are constantly being developed on Phrazer/kitsune and are available to you from your colleagues.
---
There is no ongoing maintenance required for the system Phrazer/Kitsune self updates, has no disposable parts and even new CITE engagements auto load.
---
An adaptive fast track innovation to meeting your goals the single source hardware, operating system and user interface are designed for breakthrough affordability and speed of CITE engagement development. No 3rd party involvement, no special licence agreements and eager interest in your innovation.
---
A Company that cares, is ethical and is about quality, not quantity The big public companies don't pay taxes, develop as cheaply as possible, use unethical labor and really don't care for your specific medical design and needs. GeaCom is US and Canada based, developed and sourced with a medical mission that is big, ethical and worth your interest.
---
one of the few leading innovation companies in the world true inventive and innovative systems must be about constant striving for new ways to solve long standing issues. GeaCom is one of those very few in the world and working with a real innovator is exciting, engergizing and rewarding.
Top
MENU