With CITE Solutions
All areas are care areas

Patients are a variable unaccounted for because previously there was no reliable way to equally and predictably engage and process their needs. A massive amount of system waste, inefficiency and cost tracks directly back to an inability to normalize the patient variable: CITE resolves this.
---
Process and Efficiency
Conventional systems are designed to usher patients through a series of staging areas much like how amusement parks stage and move people for busy rides. To change the staging areas to effective care zones we will work with your infrastructure, staff, patients and process to implement Phrazer/Kitsune in the most efficient manner. Your department layout becomes the basis for the initial flow design and process improvement. Phrazer 100% of the time improves patient experience and flow so you can focus on staff utilization and opportunity.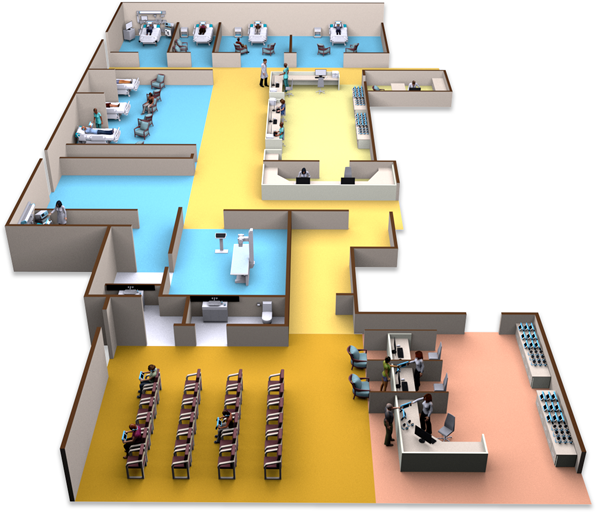 With Phrazer/Kitsune all areas of the system become active care areas where patients accurately author their own chart, advance their care and interact with staff more effectively. No translators, no scribes, no paper, reduced point solutions and the ability to move process predictively and fluidly.
Faster admission means faster rooming. With repetitive activities such as self charting, consents, medication reconciliation, family history, social history and discharge being performed automatically and effectively via Phrazer/Spirit there is a more effective flow of patients. The self charting enables documentation that up-codes which results in more revenue. Each step of the process is more efficient, consistent and effective.
There are "frozen" opportunities that workload due to inefficiency didn't allow for. With CITE you can start thawing these opportunities, gaining the special value that comes from innovation and progressing into new horizons of efficiency. MedRec alone will get you historic value levels.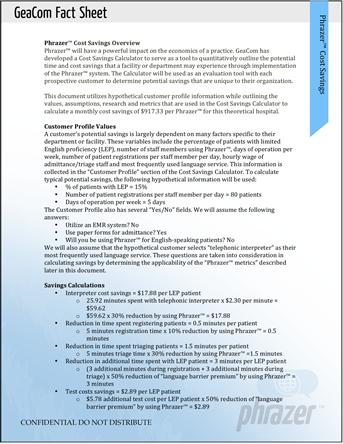 For a high level look at the cost benefits of
CITE on Phrazer/Kitsune click on this image.
Top
MENU