Modern Method Benefits
Lower overhead • Improved performance • Revenue

When patients are added as Full Time Equivalency participants who author their own charts accurately and effectively, the financial benefits are tremendous.
When staff doesn't spend time on data entry, translators, paper and point solutions you get their top of licensure performance and unparalleled health outcomes.
---
High Level View
Value = health outcomes that matter to patients / cost of delivering outcomes CITE Systems are new to the world with proven potential to address the most important steady state issues and challenges found throughout healthcare. Total differentiated, CITE method disrupts convention to such an extent that many historic cost/benefit equations aren't appropriate in calculating value. For example, with CITE it doesn't "cost" to meet patient Civil Rights requirements or there isn't a direct correlation between immediate staff availability and patient care advancement. It is never the wrong time to do the right thing but its especially right when it is simultaneously economical. CITE indisputably provides vital benefits that are foundational to the mission of community health.
---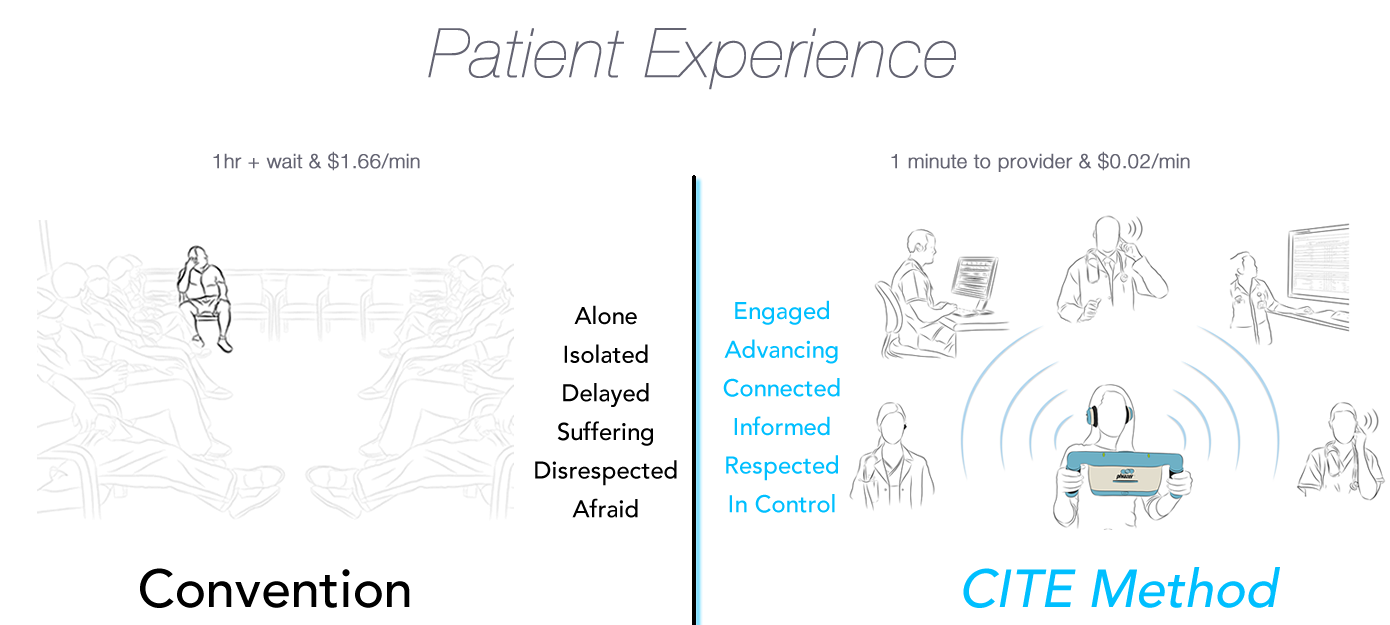 For Patients Equitable, fair access to quality care without delay. For the first time the rights, values and preferences of patients are addressed. And with CITE Journey Solutions, the patient is never alone and isolated, always advancing their care and is respected.
---
For Staff Phrazer/Kitsune Lowers stress levels from task automation, enables top of licensure performance and improves staff safety. Staff is back to the bedside and applying critical thinking which is what appeals to them. Ultimately CITE improves the speed and quality of decision making.
---
For the Enterprise CITE Systems maximize value, increase positive outcomes and decrease the cost of delivering those outcomes. Improved bed turnover, reduced readmission rate, improved occupancy rate, reduced average length of stay, reduced average cost per discharge and increased patient satisfaction. Further, consolidation of equipment overhead and a safe method to affect clinician shortages help address two of the greatest challenges facing health enterprises today.
---
Calculations and ROI Savings inherent in CITE Systems are calculable with both hard and soft value. The documents here will provide you with templates for your assessments. The first document provides details on areas for calculations both hard and soft. The second is a spreadsheet template for inclusion of your own numbers. The third is a printable overview for sharing with stakeholders in your enterprise.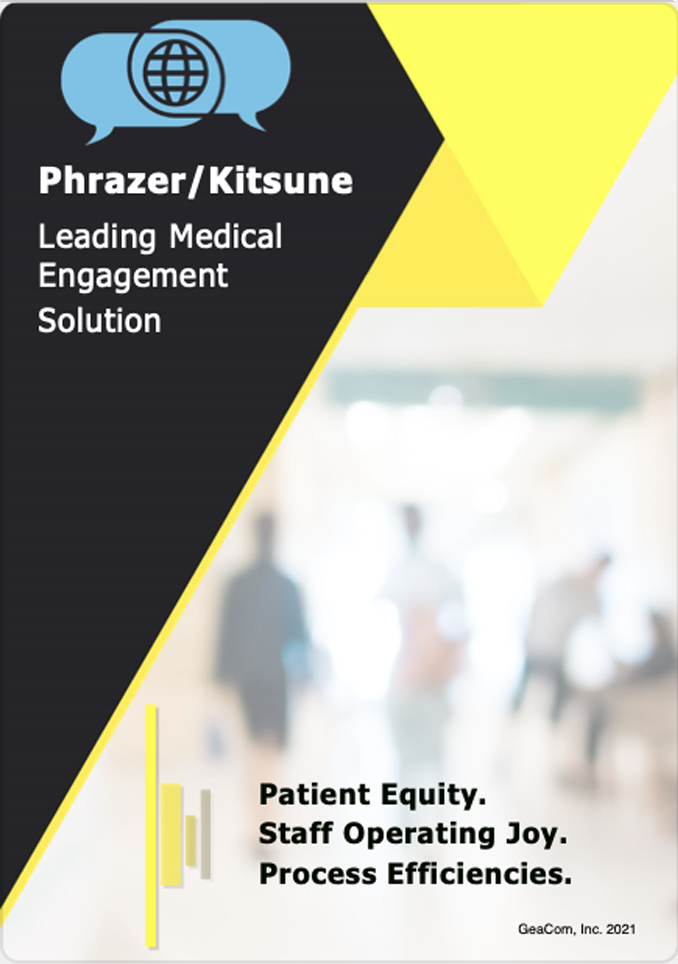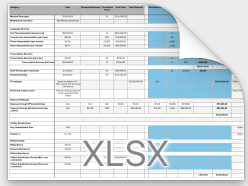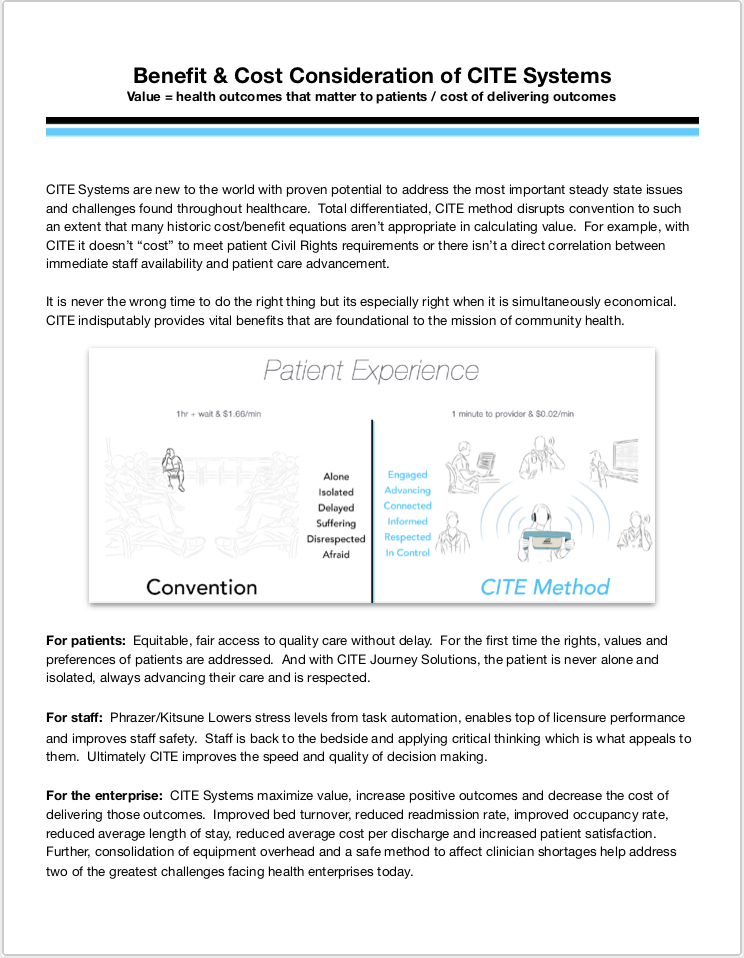 ---
---
Top