Phrazer MRM
Total System Coordination

Multi-path Realtime Messaging connects and coordinates your resources, patients and staff in a new and unprecedented manner. The MRM is a monster breakthrough that enables, for the first time, total control and coordination at the highest levels of performance. Patients author charts, staff engages at top of licensure, infrastructure is fully leveraged, what was previously downtime is now productive and outcomes are vastly improved as all patients and staff are harmonized.
---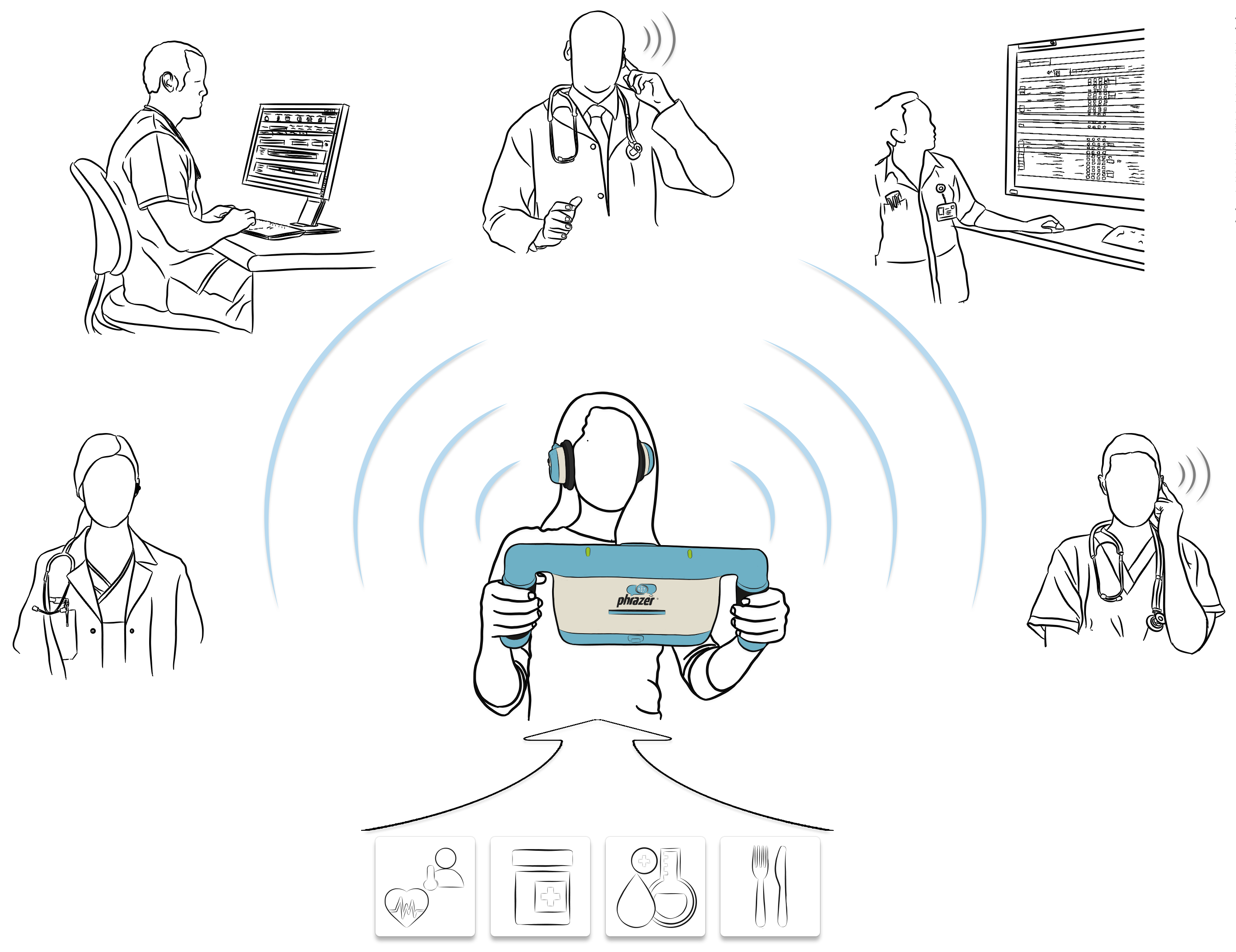 Phrazer Features
For the patient the MRM is their direct link to care staff. A patient in the "waiting room" is connected to their nurse, doctor and staff. This is a paradigm shift in service capability and patient experience. From alone and scared to connected and productive. The patient can receive realtime feedback from staff as well and request immediate personal assistance as needed. This is a total new, massively beneficial and greatly appreciated solution that is available immediately.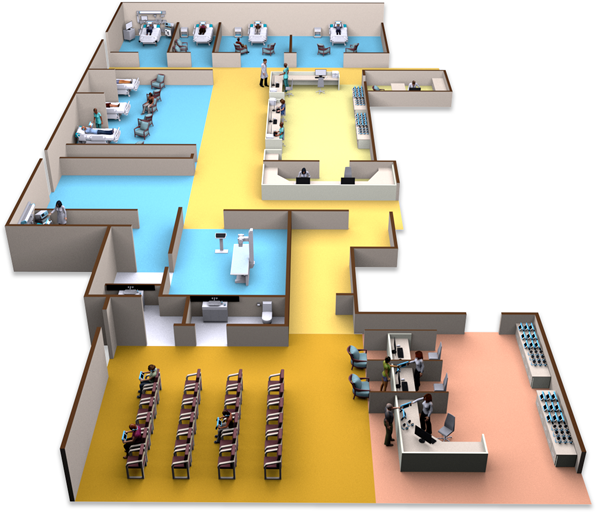 Staff receives constant training policy and procedure and new initiatives. It is difficult to be busy with patients and constantly aware of process and requirements. With the MRM staff is always aware of the patient and gets notification of process and policy in realtime at the time of relevance. Staff also received key information about their patients so that they are more aware and prepared for their conversations. The MRM assures that patients are ready for staff with the mundane process complete and meaningful exchanges cued.
The patients become full time equivalent staff as they are able to automatically author their own chart and engage their own patient education, consents and navigation. The MRM provides custom engagements and discharges and also creates the print material desired.
The MRM opens new horizons in process improvement with multiple avenues to control processes. Further, the MRM finally enable the elimination of point solutions and consolidation of resources. Eliminate scribes, translators, survey tools, paper, magazines, TVs and more. The clearing of superfluous staff and tools and focus on efficient operations via the MRM attains immediate economic benefit and streamlining.
TAB 1 CONTENT
The MRM is the patented technology that enables realtime and relevant time communication pathways required for CITE. This technology provides vital connectivity between patient, staff and resources. The innovative capability enables audio, video, alert, graphical interactions for people. The functionality enables connectivity with all major EMRs, printers, network aware sensors and more.
TAB 2 CONTENT
Terminology:
MRM = Multi-path Realtime Messaging (Patented GeaCom technology)
Connectivity Profiles:
Bluetooth
WiFi
NFC

Connected Systems:
Cannon, HP, Epson printers

All major EMRs (Meditech, Cerner, Epic, eClinical Works, etc)

Network aware medical sensors

TAB 3 CONTENT
Top