---
Phrazer/Kitsune Journey Solutions
A Value for Patients, Staff & System
The only medical grade, proven, and comprehensive engagement platform.
Provided on the only medical grade hardware (safe, secure and interoperable).
For a breakthrough that engages all demographics equally, efficiently and effectively.
Journey Solutions
Holistic, innovative, transformative
Engages the patient at the start of the visit and guides them through their full journey, ensuring they are never alone and always progressing care. Resource and staff coordination features integrate with the chart to ensure accurate, never before possible efficiencies.
Language & Culture Services
Efficient, accurate, cost effective
Any language, culture, age, literacy is engaged equally, without delay or compromise. Phrazer/Kitsune matches the patient's race, gender and background for a reliable, respectful experience with asynchronous and synchronous language services included.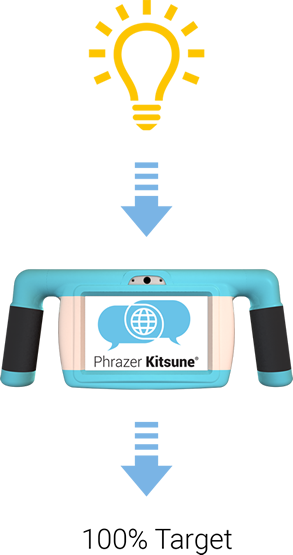 Virtual & Remote Health
Safe, scalable, effective
The patented Multi-Path Realtime Messaging (MRM) keeps patients connected with staff while in hospital care, from home or in transit. The most safe, secure and scalable solution for synchronous and asynchronous technology enabled healthcare.
Patient Entertainment
Entertainment & PPV services
Phrazer/Kitsune's Patient Entertainment Portal and Services (PEPS) entertains in any language, provides medical education, AV consult services and special sensory services for patient comfort. The platform provides Pay-Per-View services for special access.
Qualified with CITE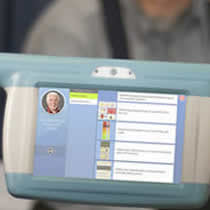 Normalizing the patient variable
The novel capability to achieve equal, reliable patient progress across all demographics, with staff coordination, reveals a new, vast horizon for efficiency and operational excellence never before possible...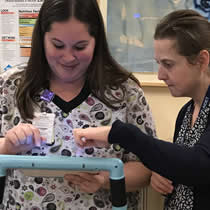 Never alone model of care
With the Phrazer/Kitsune platform, patients operate as full time equivalents, accurately authoring their chart and advancing their care rather than sitting alone; isolated. Staff is always aware, performs at top of licensure and a virtual engagement, inline, is a only a tap away...
Proven Results
As the only FDA grade, safe and secure medical engagement platform, Phrazer/Kitsune has proven a new model of hybrid personalized and virtual care. For over a decade the GeaCom team and its partners have refined, proven and employed this novel solution to great effect in dozens of use cases with 100s of demographies. The results are groundbreaking with value found nowhere else. Interoperability, safety, accuracy and ease of use make for streamlined implementations and predictive benefits.
---
Resources and Links
Features and Value
Qualified, Tested, Verified
An engagement solution for patients, staff and the system
Over 20,000,000 qualified, proven engagements for all demographics
For a breakthrough that engages all demographics equally, efficiently and effectively
Ethical Population Services
Regulatory coverage
With CITE solutions nobody loses and everyone gains. In a matter of a few days your medical system will be benefitting from engaging the entire population equally and meeting Civil Rights/ADA Requirements.
Reliable Integration
Interoperable, safe, secure
The CITE solution exceeds all infectious disease standards, is fully secure, has EMR connectivity built-in and requires very little staff training. The platform will readily integrate with your IT and with a single VPN connection is fully engaged with all major EMRs.
Innovation and Adaptability
Multi-path Realtime Messaging
Because of the purpose built nature and single source model, innovating on the platform is easy. There are no third party licenses, no missing links between hardware and software and the system is streamlined for rapid over the air updates. Phrazer/Kitsune adapts quickly and easily to changing needs and processes.
Economic Benefits
Both savings and revenue
With the patient variable normalized, patient flow is predictive and efficient. Phrazer/Kitsune offers new reimbursement pathways while downcoding issues are eliminated, point solutions are consolidated and overhead costs are reduced.
Process Improvement
Staff process adherence
As patients engage with Phrazer/Kitsune, staff is updated and prompted to effective efforts. The patient self authoring of the chart free high value assests (nurses and physicians) to focus on best, most efficient application of their skills. And now with the system many engagements are augmented via virtual methods, further adding efficiency.
Purpose Built
Market Leader
As a purpose built, single source system, Phrazer/Kitsune isn't some repurposed consumer device but a robust foundation for rapid integration - fully controlled by GeaCom. As a single source supplier and expert in CITE solutions, GeaCom is the market leader and your committed partner for sustainable and innovative engagement technologies.
---
---
Top